Planning Your April 2015 Disney World Vacation
So you are planning a vacation to Disney World in April 2015? April is a perfect time of year to visit the "happiest place on earth". The temperatures are getting warmer, the flowers are in full bloom and the crowds start to dwindle once the Easter holiday passes.
Weather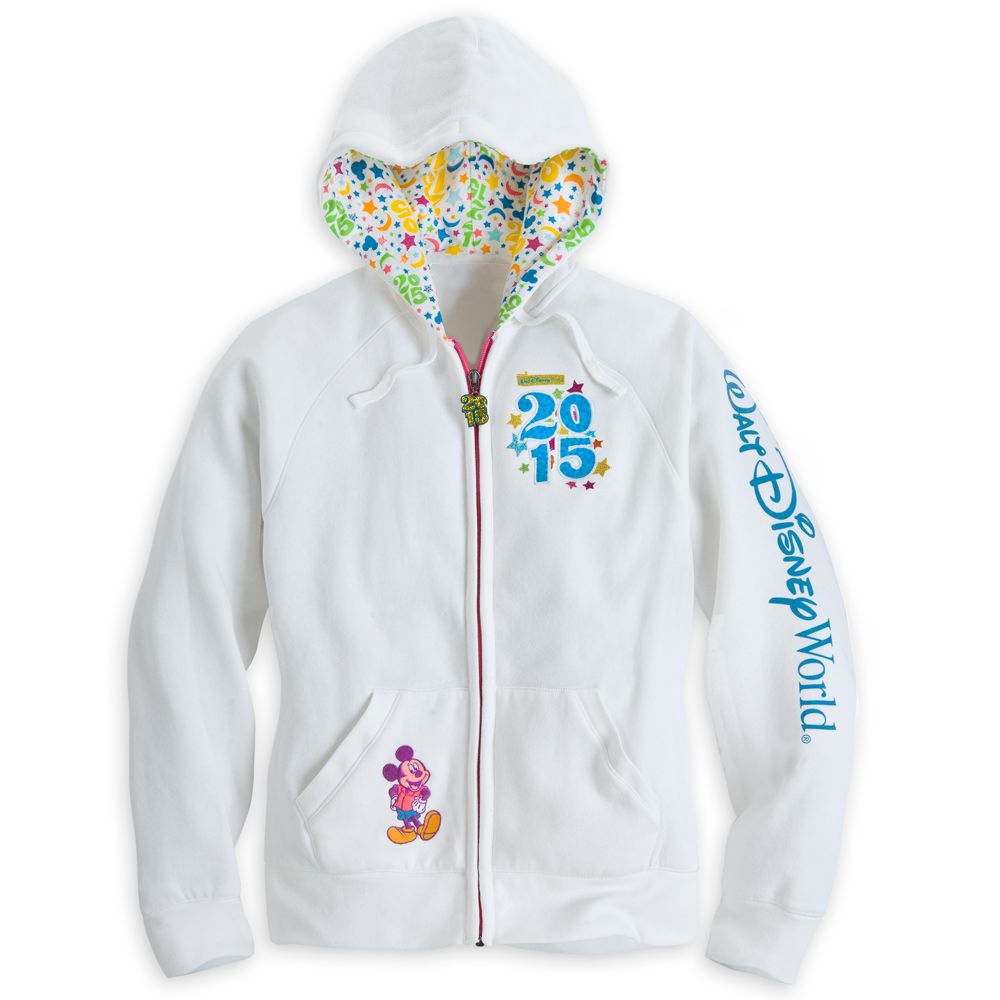 The weather in Disney World during April is the best of the year. The average high is about 83 degrees, the average low is about 59 degrees and the average rainfall is only about 2.28 inches. April is the second driest month of the year behind November. Don't forget that even though it reaches the 80's by afternoon, the early mornings, late evenings and heavily air-conditioned attractions are still chilly. When traveling in April, I always pack a couple of Disney hoodies to keep me warm.

Crowds
With Easter occurring on April 5 this year, the crowd levels at the beginning of April are expected to be very high. By the second week of April, they are anticipated to begin a steady decline for the rest of the month.
April 1 – April 4 – Average Crowd Level 8.0 out of 10
April 5 – April 11 – Average Crowd Level 6.7 out of 10
April 12 – April 18 – Average Crowd Level 5.6 out of 10
April 19 – April 25 – Average Crowd Level 4.9 out of 10
April 26 – April 30 – Average Crowd Level 4.0 out of 10
Park Hours
With bigger crowds comes longer hours at the Parks. As the month goes on and the crowds decrease, Hollywood Studios and Animal Kingdom will close earlier.
For specific hours on each day during April, please click this link. Remember that park hours are subject to change and are often adjusted two weeks prior.
Events
If you are visiting around Easter, Disney always has additional offerings to celebrate the holiday. There is usually an Easter parade in the Magic Kingdom, meet and greets with Mr. and Mrs. Easter Bunny, and returning this year is Epcot's Egg-stravaganza. Click here to read all about this fun egg hunt! And remember Disney Floral can help you decorate your resort room and provide gifts for the occasion, just click here for more information.
Another terrific part about visiting Disney World in April is the Epcot International Flower & Garden Festival. This year the event will run from March 4 – May 17 and features over 100 topiaries, interesting gardening demonstrations, beautiful flowers, weekend music concerts and several outdoor kitchens serving delicious foods and beverages. For more information about the Epcot International Flower & Garden Festival, please check out this article.
And of course, every year on Earth Day (April 22), Animal Kingdom hosts the Party for the Planet which usually includes interesting animal and conservation presentations, crafts and games for the kids, and specialty merchandise and snacks. For more information, please check out this article.
Refurbishments
Periodically throughout the year, Disney closes attractions for refurbishments and enhancements. Here are the scheduled closures during April (subject to change without notice):
Magic Kingdom
Big Thunder Mountain Railroad: April 27 – April 30, 2015
It's a Small World: April 14 – April 17, 2015
Jungle Cruise: April 13 – May 8, 2015
Space Mountain: April 20 – April 23, 2015
Epcot
Hollywood Studios
Lights, Motors, Action: April 20 – April 24, 2015
Animal Kingdom
Creature Comforts: Reopening June 2015 as the New Starbucks Location
Flame Tree BBQ: January 5 – May 22, 2015
Water Parks
No refurbishments currently scheduled
Downtown Disney
Downtown Disney is undergoing a major transformation to become the reimagined Disney Springs. Construction will be finished in phases with the final completion date set for Fall 2016.
Resort Hotels
Beach Club Resort: Ongoing Guest Room Refurbishments To Be Completed In August 2015
Grand Floridian Resort: Beach Water Activity Pool March 6 – April 9, 2015
Polynesian Resort: Ongoing Nanea Volcano Pool Refurbishment To Be Completed In Mid-April 2015; Polynesian East Pool Mid-April 2015 – 2016
Walt Disney World Swan: Ongoing Guest Room Refurbishments To Be Completed In 2016
Planning Tips
If you are traveling to Disney World in April 2015, your planning is probably well under way at this point. Here's a checklist to make sure you are on track:
Make sure you have created your My Disney Experience account. If you haven't, click here to sign up now.
If you haven't already made your dining reservations, be sure to make them now by clicking here.
If you are staying onsite, be sure to customize your Magicband on your My Disney Experience account by picking the color and adding your name.
Now is a great time to research what attractions you and your family would like to see at the Magic Kingdom, Epcot, Hollywood Studios and Animal Kingdom. Because Walt Disney World is so large, it is very difficult to see everything during one trip, so be sure to get everyone's top priorities. This is also a great time to begin looking at menus for counter service restaurants so that you have an idea of which locations serve foods that your entire family will enjoy. Need help with your research? Check out my book "A Tale of Two Resorts" which includes descriptions and tips for every attraction and helpful dining information for every restaurant from snack stand to table service including specifics about atmosphere, cuisine type, dress code and even menu selections including the kid's meals that are offered. Click here for more information including an excerpt.
Whether you are staying onsite or off-property, now is the time to purchase your admission tickets and link them to your My Disney Experience account.
Once your tickets are linked and at exactly 60 days out (midnight EST time) if you are staying onsite, login to your My Disney Experience account and book your Fastpass+ reservations.
If you are staying onsite, be sure to check in online at 60 days out from your arrival date.
Double check your flight times and if you will be using Disney's Magical Express for your airport transportation make your reservation now by clicking here.
Now is also a great time to start creating a packing list so that you don't forget anything.
Need more help planning? Please check out my new book 501 Ways to Make the Most of Your Walt Disney World Vacation, ask a question in the comments section, or take a look at the Planning section here.
Special Offers
If you haven't already made your April 2015 reservations, Disney has some great offers going on right now!
Save up to 25% on rooms at select Walt Disney World Resort hotels when booked between now and March 28, 2015 for stays most nights March 2 – June 15, 2015.
As an added bonus you can receive one more ticket day FREE when you upgrade to a room and ticket package with a minimum 4-day Magic Your Way Ticket.
To take advantage of these incredible deals, please click the image below and fill out the form to receive a quote from my friends at Destinations in Florida.